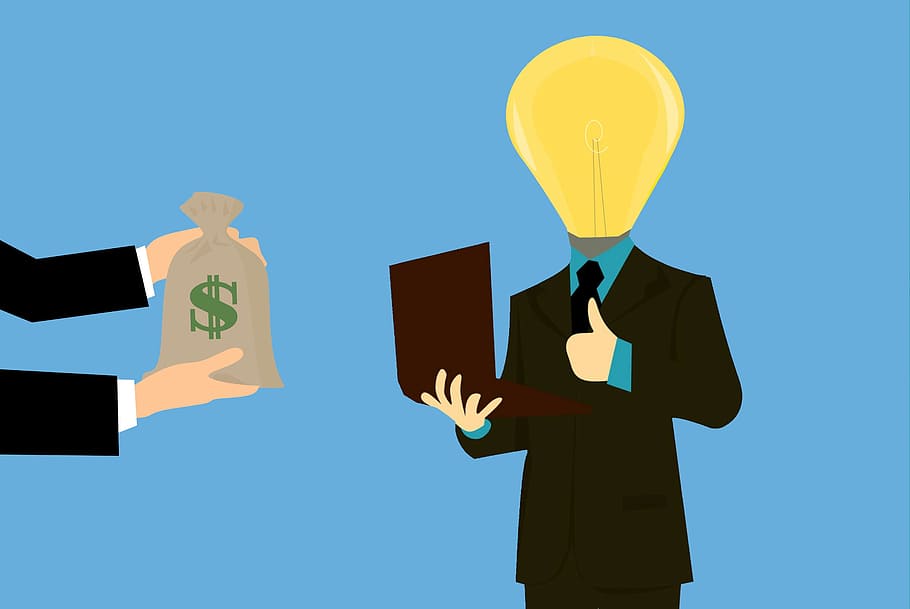 The employer generally gets the employees he deserves. – J. Paul Getty
Whenever you apply for a new job, things that you can't ignore is a well-written resume with a cover letter. The cover letter proclaims that you are the perfect choice for the position. Before you hit the floor, you should always go through enough research on the company and practice answering typical interview questions.
However, one thing you might not have expected, it's the employment credit check.
Why would an employer check at your credit?
To your employer, your credit report can be a very important tool to judge your financial status. Things a creditor may know about your finances are:
The number of late payments

– This may show your employer how irresponsible you are that you can't even maintain the time for your monthly payments. Thus you may be considered as an incompetent applicant for the designation.




   

High credit-utilization or too much debt

– This information may be considered as an increased chance of fraud or monetary manipulation.




   

Signs of mishandling finances

. These signs would point out that you are a poor fit for the designation or unworthy to handle secure financial information.
Credit checks are important for jobs that involve accessing secured financial data, or access to money, or confidential company information.
What is/isn't included in an employment credit check
An employment credit check is very common these days. Employers normally take help from a third-party company to check an applicant's credit.
An employment credit report includes that person's identity information, such as name, address, and Social Security number.
It also reveals your total debts, including credit card debt, mortgage, and car loan payments, student loans, any personal loan, and your debt payment history. Suffering from severe debt problems is one of the most negative financial traits that can affect your employment.
An employment credit report does not include a few specific information. For example – your date of birth and your credit score aren't included.
What are your legal rights?
Notification and permission
An employer must send you a notification before checking your credit report. If your employer needs to check your credit, then he/she must get your permission in clear writing. As per the Fair Credit Reporting Act, the notice should be "clear and conspicuous" and should be in native English.
When your employer rejects your application based on your credit report, he/she must inform you before the decision is made. The employer should send you a "pre-adverse action notice," with a copy of the credit report, and a written summary of your rights.
The employer should wait three to five business days after informing the applicant about the rejection. This way the applicant can explain the reasons for the red flags on his/her report, or, if the negative information is incorrect, the applicant may inform the employer that he is trying to fix the mistakes.
The employer can follow up with a post-adverse action notice, giving the name of the credit report agency and its contact info. The applicant has the right to get a free copy of the report within 60 days.
Things to remember
1. In one of these 11 states, you are exempt from employer credit check
In most states of America, employers can check applicants' credit reports as part of their pre-employment check-list. But there are 11 states where employers can't do this task totally or partially. These states are:
California

   

Colorado

   

Connecticut

   

Delaware

   

Hawaii

   

Illinois

   

Maryland

   

Nevada

   

Oregon

   

Vermont

   

Washington
Due to high medical bills, long-term unemployment, foreclosures, debts and other related issues associated with the Great Recession, Americans are suffering from low credit profile issues that are beyond their control. For this reason, the above-mentioned states have adopted laws to protect employees from credit checks.
But there are exceptions for jobs where credit information is needed to check on their job performance.
2. Your rights under federal law
Even if you don't live in a state or city where an employer credit check is restricted, the companies must maintain the rules and regulations as per the Fair Credit Reporting Act (FCRA). As per the law, the applicants and employees be informed of a credit check in advance and provide their consent. The FCRA also authorizes that an employer should notify in writing to the applicant if the employer takes any adverse action considering this report. The employer must give a copy of the report, which gives an applicant the right to dispute any inaccurate information.
3. Facing a pre-employment credit check
First, it's important to know that if you agree to a credit check, your employer will only get there hands on a copy of your credit report, not your credit score. If some missed payments are reflecting on your credit report, employers may not consider them as negatively as they would consider bankruptcy, foreclosure, or too much debt.
The skillful employer of men will employ the wise man, the brave man, the covetous man, and the stupid man. – Du Mu